Projects Past and Present
Site: Piano Studio of Diane Densmore
Purpose: Provide information for new students and their parents, share news, photos, and schedules/calendar.
Latest Update: Oct 2012, added support for blog/news notification via email and FaceBook.

Site: Irving Diedrich Construction
Purpose: Provide general information web presence, custom domain (especially for email), and project photos.
Latest Update: Oct 2011
(no longer in business)
Northbeam Moving Coordinators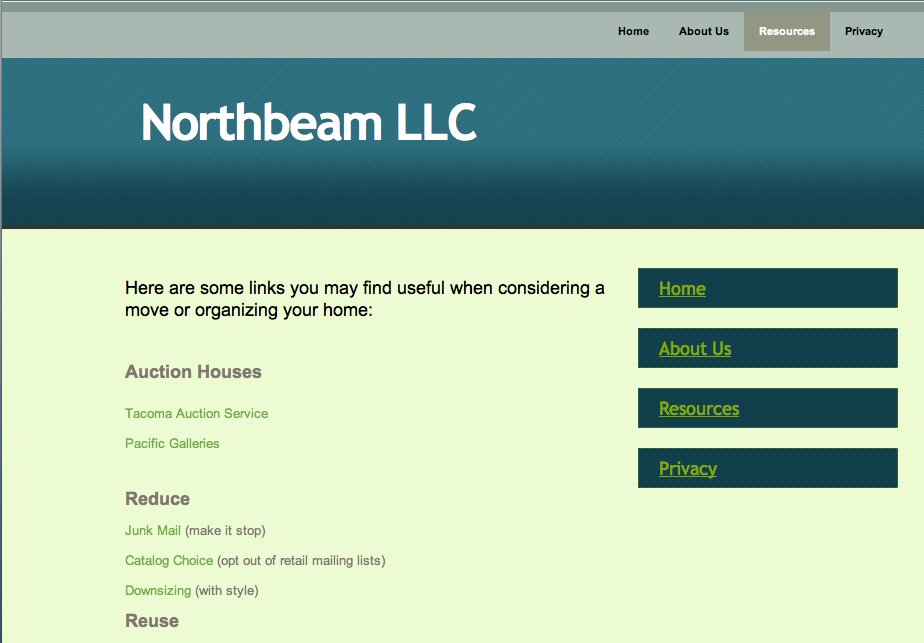 Site: www.northbeam.com
Purpose: Web presence. Provide information to senior citizens regarding residential moves.
Latest update: May 2011
Site: Various proprietary internal Bank of America web applications from 1998-2009
Purpose: Provide internal service departments access to digital check image archive